Meenakari Painting
Meenakari Painting: There was no tradition of metal work in India before the Mughals. Many centuries ago, a Mughal ruler known as Raja Man Singh brought skilled artisans with him from Lahore and set them up in Jaipur.
The Meenakari Painting in India is a tradition with a long history. The art form originated from Rajasthan. Subsequently, Meenakari work took roots in India and Jaipur went on to become the hub of Meenakari work in the country ever since.
Meenakari is a technique that takes a lot of skill to do. It's performed with a metal object that's attached to a lac stick & then detailed designs are etched or engraved into it. This leads to creating intricate pieces of art.
Enamel dust of the desired color is poured along the design and the groove's heat melts the enamel to a liquid form. This process is repeated again and again with different colors until a final product is created.
Generally, white is laid down first and red last. After the final color has been fired it is cooled and buffed with agate to add depth. The underlying different colors determine how light plays off of the object.
Both silver and gold are used as a base for Meenakari Painting. Silver work the best with enamel because it's a softer metal. But modern day Gold enamel is more popular because of its durability and long life span, especially when exposed to regular wear-and-tear or damage from heat or chemicals.
However, Meenakari Painting can be found on a wide range of metals like gold, silver and copper. The latest addition is white metal.
Jaipur is known as the center of Meenakari because it often uses Mughal colors to create its art. You can find items you need that have a red base to them, and they command a fancy price for their beauty.
To learn how to do simple Meenakari Painting and beginner Meenakari Painting designs, we offer free and paid courses on our platform.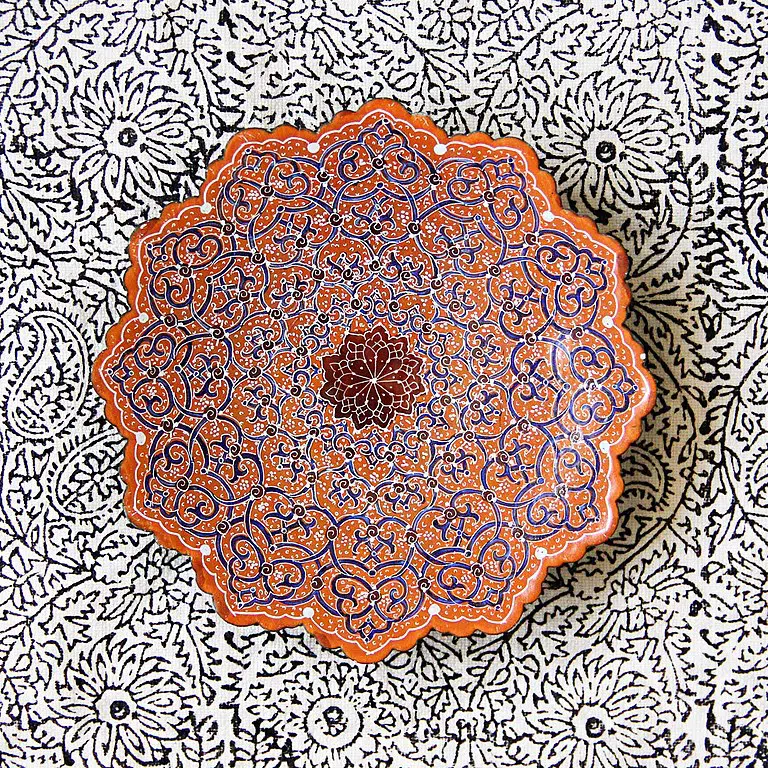 Meenakari Painting Galleries